Published: 14 September 2021 Author: Stefan Talmon
On 2 October 2020, the Higher Regional Court of Hamburg rendered the first conviction for aiding and abetting a crime against humanity by enslavement. The Court sentenced the German and Tunisian citizen Omaima A. to three years and six months' imprisonment for, inter alia, her involvement in the enslavement of a 13-year-old Yazidi girl. The verdict came some six years after the terrorist organisation "Islamic State" (IS) committed genocide against the Yazidis, an ethno-religious minority in northern Iraq. During the IS campaign in August 2014, some 200,000 Yazidis were driven from their homes and 50,000 fled for their lives to the Sinjar Mountains; 5,000 Yazidi men were killed and as many as 7,000 women and girls were enslaved.
In January 2015, the defendant travelled with her three underage children via Turkey to Syria to live in the territory under the control of the Islamic State. She joined her husband, an IS fighter, in Raqqa and became a member of the terrorist organisation herself. She used social media and e-mail to advertise a life in the "IS caliphate" and encouraged like-minded women in Germany to travel to the territory under IS rule. At the beginning of September 2016, shortly before giving birth to her fourth child, she left IS territory and returned to her previous life in Germany. She was working as an event planner and translator when she was arrested in Hamburg on 9 September 2019.
On 6 March 2020, the Federal Public Prosecutor General brought multiple charges against Omaima A. before the State Security Senate of the Higher Regional Court in Hamburg concerning her time in Syria. She was indicted, inter alia, under section 7 (1)(3) of the German Code of Crimes against International Law (CCAIL) for taking part in the enslavement of a Yazidi girl. The provision reads as follows:
"Whoever, as part of a widespread or systematic attack directed against any civilian population, […] traffics in persons, particularly in women or children, or whoever enslaves a person in another way and in doing so arrogates to himself a right of ownership over that person, […] shall be punished […] with imprisonment for not less than five years".
According to section 7(2) CCAIL, in less serious cases the punishment shall be imprisonment for not less than two years. Section 7(1(3) CCAIL gives effect in Germany to Article 7(1)(c) of the Rome Statute of the International Criminal Court.
The Court found that in August 2015, Omaima A., at the request of an acquaintance, had accommodated the latter's "slave" for several hours in her apartment and looked after her. The 13-year-old Yazidi girl had been enslaved by IS in the Sinjar region as spoils of war. The presiding judge said that the defendant had not treated the girl in any humiliating way but that she knew that the girl was a slave and, by looking after her, helped to maintain her condition as a slave. The defendant acted according to IS ideology, which held that the Yazidi faith was to be exterminated and the enslavement of Yazidi women was religiously justified. The Court did not accept that the girl was merely a "guest" and therefore found the defendant to be complicit in the girl's enslavement.
The case shows that aiding and abetting a crime against humanity by enslavement does not require a specific length of time or any inhuman or degrading treatment on the part of the accessory.
Category: International criminal law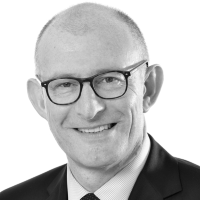 Prof. Dr. Stefan Talmon LL.M. M.A
Stefan Talmon is Professor of Public Law, Public International Law and European Union Law, and Director at the Institute of Public International Law at the University of Bonn. He is also a Supernumerary Fellow of St. Anne's College, Oxford, and practices as a Barrister from Twenty Essex, London. He is the editor of GPIL.