Published: 21 November 2020 Author: Stefan Talmon
On 20 November 1945, the trials of 24 high ranking German officials started before the  International Military Tribunal in courtroom 600 at Nuremberg's Palace of Justice. The Nuremberg Tribunal had been established by the four main victors of the Second World War:  the United States, the Soviet Union, the United Kingdom, and France.
The four powers accused the defendants as guilty of "Crimes against Peace, War Crimes, and Crimes against Humanity, and of a Common Plan or Conspiracy to commit those Crimes". At the end of the trials, on 1 October 1946, 12 of the accused were sentenced to death, seven received prison sentences ranging from 10 years to life, three were acquitted, and in two cases there was no decision. The indictment and judgment can be found here.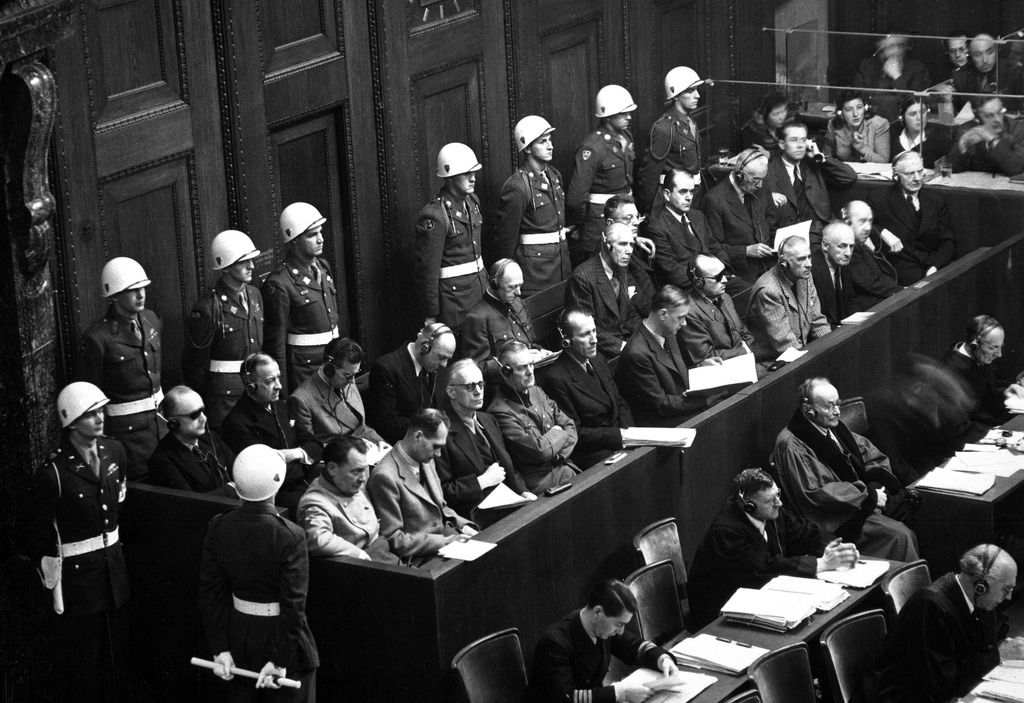 On the occasion of the 75th anniversary of the start of the trials, German Federal President Frank-Walter Steinmeier delivered a thoughtful speech, well-worth reading, which may be found here.
Category: News