Federal Government adopts report on the status of children's rights
Published: 14 February 2019 Author: Stefan Talmon
Germany has been a party to the United Nations Convention on the Rights of the Child (UNCRC) since 1992. Every five years, State parties must submit a report to the Committee of the Rights of the Child on the measures they have adopted giving effect to the rights recognized in the Convention, and on the progress made on the enjoyment of those rights. On 13 February 2019, the German Government adopted the report to be submitted to the Committee for the period 2014-2018. The due date for the report is 4 April 2019.
The Report may be found here.
Category: Human Rights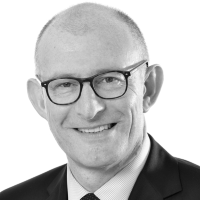 Prof. Dr. Stefan Talmon LL.M. M.A
Stefan Talmon is Professor of Public Law, Public International Law and European Union Law, and Director at the Institute of Public International Law at the University of Bonn. He is also a Supernumerary Fellow of St. Anne's College, Oxford, and practices as a Barrister from 20 Essex Street, London. He is the editor of GPIL.